Vitajte na Polidomes na Čeština
Elegantní konstrukce na míru Vašim potřebám
Polidomy jsou lídrem v oblasti geodetických stanů
Co to je?

Geodetické stany
Jedinečné geodetické stany s kopulovitou strukturou pro víceúčelové použití.
Můžete je použít pro propagační účely na veletrzích nebo jiných eventech jako jsou firemní akce, hudební festivaly, koncerty a jiné propagační akce. Kopulovité stany jsou k dispozici d instead of d replace v průměru 3,6 m až do průměru 40 m a případně i větší. Stany si od nás můžete také pronajmout.
Z TEPLÝCH POUŠTÍ
DO ARKTICKÝCH HOR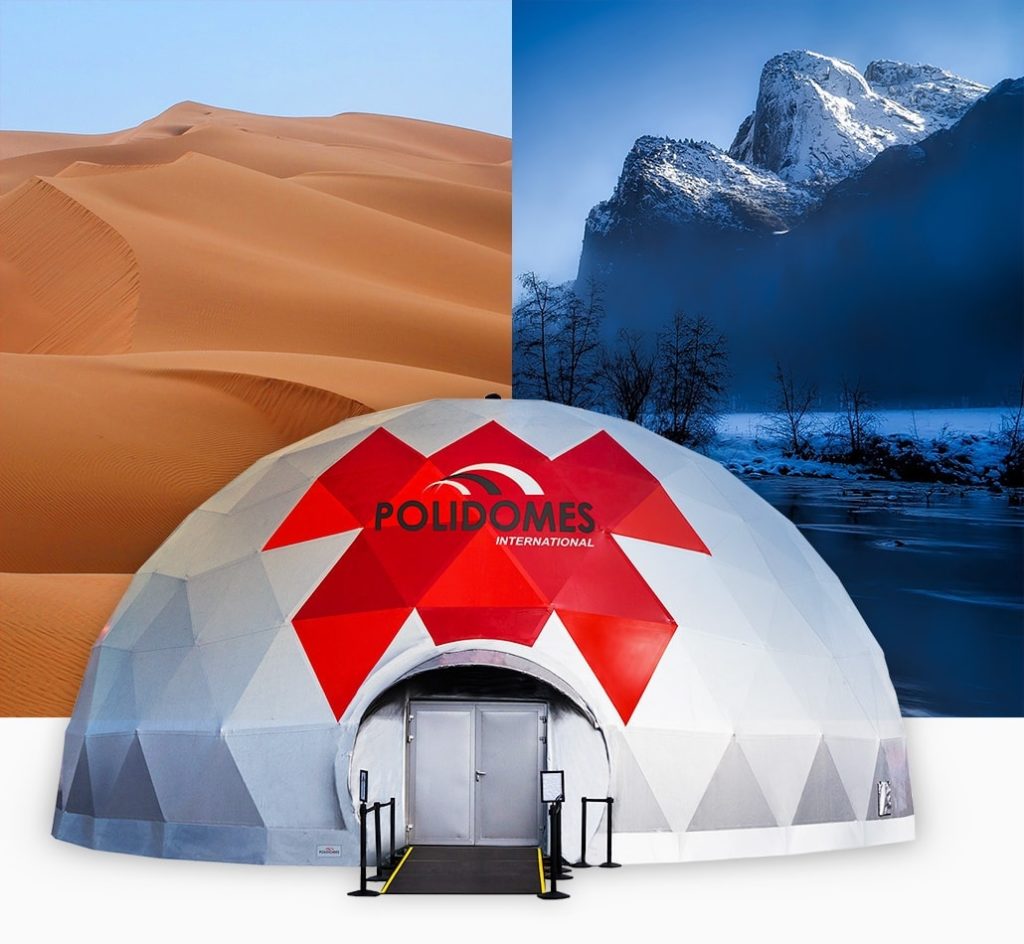 Hlavní výhody:
Pevné a bezpečné
Nejpevnější konstrukce, jaká byla navržena
Rychlá montáž
Líbivé provedení, které lze umístit kdekoliv potřebujete
Flexibilita
Každý dům může být upraven dle Vašich potřeb
Všechny typy geodetických stanů jsou dostupné, jak na prodej, tak na pronájem
Přenosné a kvalitní řešení
Další možnosti:
Použití prémiové podlahy
Možnost sestavení geodetické konstrukce v různém terénu
Videoprojekční systém
360° projekce uvnitř domu
Klimatizace a vytápění
Regulace klimatizace
Tunely
Spojené konstrukce stanů
Umístění loga na stan
Dům na míru
Proč nakoupit geodetické domy u nás?

Corporate dome, Polsko

Glamping resort, Polsko

Aquatica Park, Polsko
Snadná stavba konstrukce
Jsme tu pro Vás od výběru stanu až po servis
Před a po prodejní podpora
Společnosti, které používají geodetické stany
MOŽNOSTI POUŽITÍ